MTB
ROTOR INPOWER
Een volledig nieuw concept van powermeting. De sensoren, uitsluitend met meting aan de linker kant verkrijgbaar. Heel slim verwerkt in de 30mm crankstel as en dus prima beschermd tegen invloeden van buitenaf. Daarnaast is de batterij die ca. 300 uur mee gaat heel makkelijk zelf, vanaf de buitenkant, te verwisselen. Uiteraard ANT+ en tevens in zowel een road (3D+ en 3D30) als een MTB (REX serie) versie verkrijgbaar. Men heeft de ontwikkeling en praktijktests erg goed verborgen gehouden. De diverse modellen zijn bij ons, als premium powermeter dealer, vanaf begin mei uit voorraad en op bestelling leverbaar.
Verder gaan we zelf onze demo (Airstreeem) fietsen voorzien van deze powermeter. Ook gaan we deze nieuwe vermogensmeter koppelen en vergelijken met een SRM Rotor 3D+ systeem.
De nieuwe MTB powermeters zijn compatibel met de volgende frames cq bottombrackets: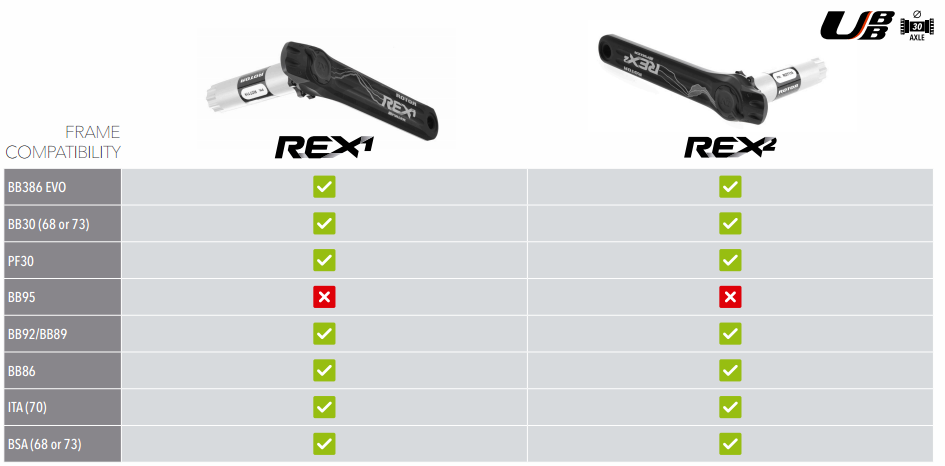 There are no products matching the selection.
This is a custom CMS block displayed if category is empty.
You can replace it with any custom content.