Stryd Duurtraining 19 april 2020
Zondag; 19 april 2020; ca 12 graden; af en toe miezerregen
Ideaal weer voor een duurloop.
Het ging vanaf het begin heel goed. De nieuwe schoenen
hebben veel demping en je loopt daardoor soepeler. Na
de eerste 5 minuten licht bergaf tempo opgepakt.
Vrijwel meteen het plan opgepakt om te kijken of een
snellere 10km tijd er in zit. (was 55:43 in jan 20)
Dat betekent zoveel mogelijk richting km tijden van
05:20 of zelfs sneller richting de 05:00 en de 50 min barriere.
Dit bleek makkelijk haalbaar, de eerste 2 km gingen
beide in 05:06. Stukjes valsplat zijn wel lastig om tempo
te houden.
Km's 3 en 4 gaan in samen in 9:50 min.
Km's 5 en 6 gaan samen in 10:01 min
Km's 7 en 8 gaan samen in 09:55 min
Mooi op koers voor de 10km in 50min (12kmh)
Daarna werd het echt zwaarder, vooral de tussen-
stukken bergop... het wordt nu afzien.
Km's 9 en 10 gaan samen in 10:36 min.
Erg tevreden met het resultaat want ook de 5km
ging in pr tijd (24:38min).
Verlies de 22sec in de laatste 2 km die nodig
was voor de 50min. barriere.
Maar zonder de huidige hoogtemeters (151m)
was dat vandaag waarschijnlijk ook gelukt.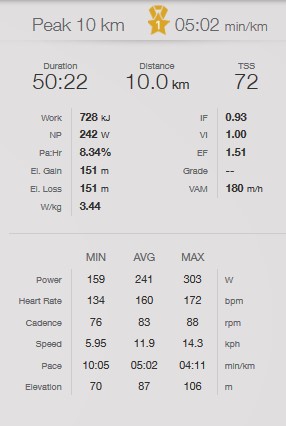 Vandaag met de nieuw hardloopschoenen; Saucony Triumph 17
Gekocht bij de Loperscompany van Harry Driessen , bedankt
voor jouw advies!
Hier voorzien van de Stryd powermeter.
Wat lopen deze schoenen lekker!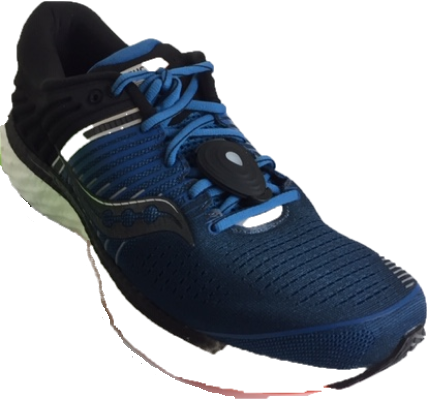 Older News
---